If you want to move a sender or domain name to your whitelist Yahoo Mail, the process is even easier than it is in the other service providers mentioned above.
As long as you have already received at least one message from the address in question, all you have to do is highlight that message in the Bulk folder and mark it as Not Spam. Once you have identified a single message from a given sender, the Yahoo Mail spam filters will automatically allow future messages from the same address into your inbox.
On the other hand, if the person you're attempting to whitelist hasn't yet sent you a message, you'll need to go through the following steps to whitelist the address:
Navigate to "Settings" icon, then click "More Settings" from the Yahoo Mail menu.
Select "Filters" and hit "Add" to enter information about the domain name or sender.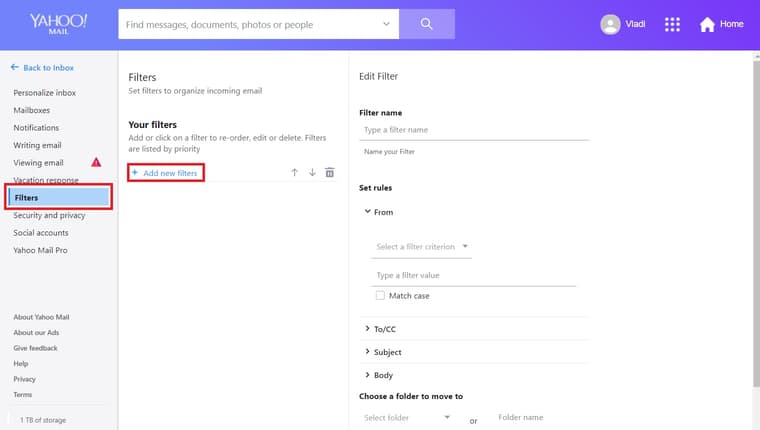 From here, you can enter any string of text you want to whitelist in future emails. This could be anything from an email address or domain name to something you expect to be in the body of the message.
Yahoo Mail makes it much easier to whitelist a domain name or email sender once they've already sent a message to you that's located in your Bulk folder, so consider asking the person you're trying to whitelist to send you a test email in advance.
Whitelisting in Yahoo Mail mobile app
Open Yahoo Mail Mobile App.
Click on the sidebar.
Click on the Spam folder.
Find the email you wish to whitelist.
Click "Move" and then click "Inbox".
Was this article helpful?